Introducing MaMA's 2023 Program Makers
13/10/2023
MaMA
5 minuten lezen
*Only available in English
Each year, MaMA invites a group of emerging talents to become program makers. In collaboration and with guidance from our MaMA staff, these creative individuals curate a program from its inception to completion in our showroom. We're midway through this year's programme makers, so a little recap: With Maria Mombers' Portal Park this past summer we explored the vague border between real and simulated. Currently, we have Modding the Mirror World by Louisa Teichmann in the showroom where we are invited to envision and explore life in future cities. We will end the year on a healing note about belonging with Jinxiao Zhou and his show 'Arriving Not Yet'. We conducted an interview with this year's program creators to introduce them and delve deeper into their backgrounds, practice and visions. Say hello to: Maria Mombers, Louisa Teichmann and Jinxiao Zhou!

Maria Mombers
Describe your relationship with MaMA in Facebook values: are you acquaintances, friends, close friends or family – and why?
Family! I've been working as a volunteer at MaMA since 2018 and felt immediately at home. After organising different events and workshops at MaMA, being a program maker is a dream coming through! 
Who do you follow on socials, and why?
A lot of meme-accounts, artists and art-platforms and the Kardashians. I like to keep my feed diverse, funny and a little juicy.
To what degree does your artistry/curatorship influence your online identity and/or everyday life?
Portal Park is all about online identity. As a maker and curator I am very interested in how virtual tools could be used for creating new ways of art. Apps such as TikTok are full with hidden treasures which give it users limitless possibility's to express themselves and be creative. 
What's your projection of what art curation looks like in 50 years of time?
Social media and it's algorithms help a lot with discovering interesting artists and art pieces. What I like the most about the high influence of algorithms is that I see content which I would have never seen if the internet didn't exist and it allows smaller creators and niche content to be seen by a larger public. On the other hand, the influence of being online could push some creatives in a direction they might not want to go and while not having the right social media presence some great art might get lost. I hope that the future allows artists and curators to use online environments as a tool to explore and showcase new works but also allow them to be their authentic selves. 
What do you hope to get out of this trajectory?
Using everything that I've learned in the last few months to create new spaces, online and IRL for people to come together, create and be amazed.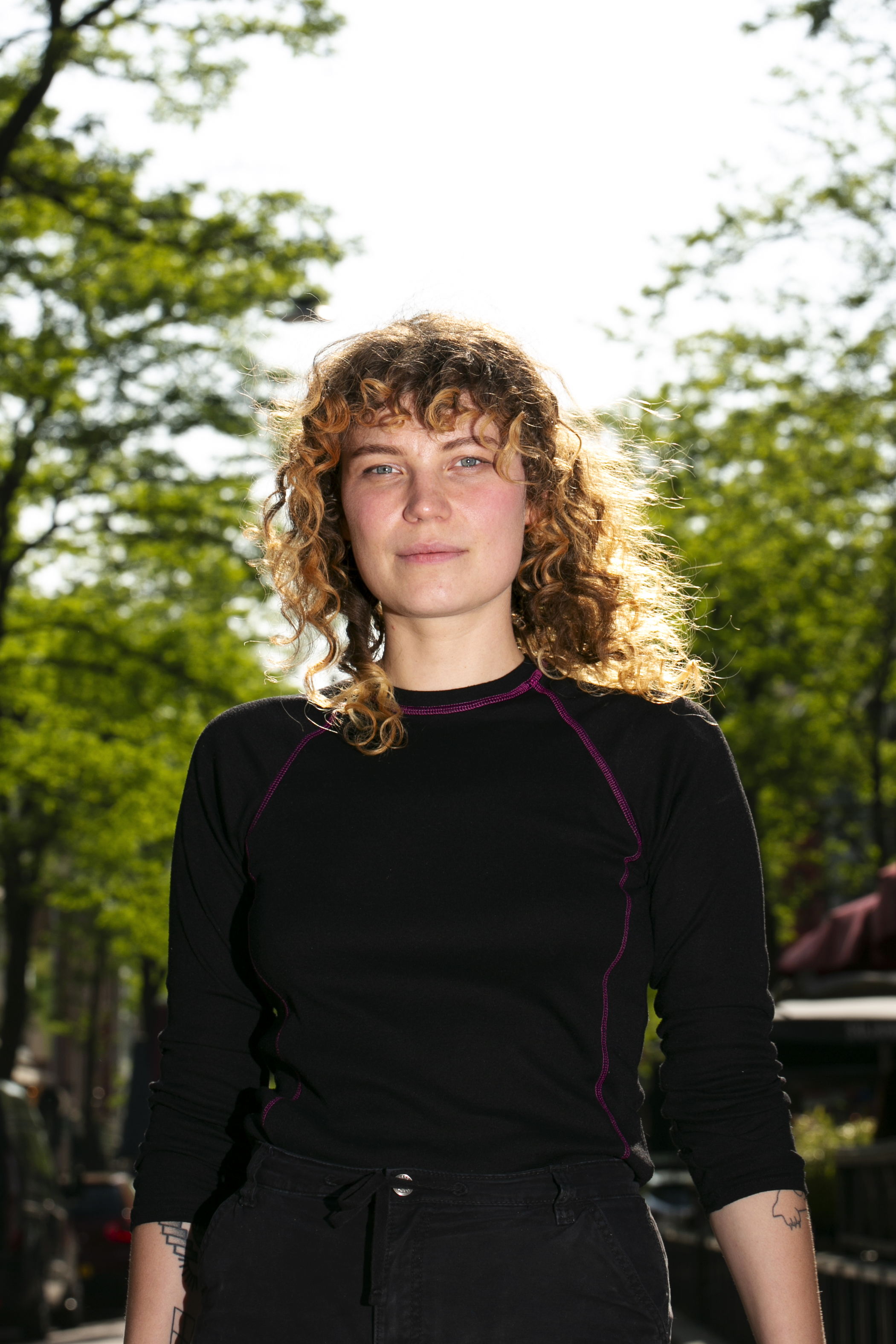 Louisa Teichmann
Describe your relationship with MaMA in Facebook values: are you acquaintances, friends, close friends or family – and why? 
Me and MaMA go way back! In 2018 I started volunteering as an exhibition host and got involved in co-organizing an IRL event called 'Orcs and Oracles' as part of an exhibition program themed around cosplay. The process and collaboration had been super inspiring to me, as we were merging game mechanics found in Dungeons and Dragons and Live Action Role-play. The result was an experimental escape game with live actors in different spaces of the showroom. Later on I filled in various roles within MaMA, as part of the NETWORKS funding team and as a workshop host for 100% Hedendaags. Together with Noemi Biro, we have rebuilt the showroom digitally, as an interactive 3D website. This virtual showroom has been built during Lockdown as an alternative to the physical space, making sure the artworks stay accessible. In 2022 I have set up a collaboration between the Roodkapje Hamburger Community and MaMA, working with an amazing group of artists on a location-based audio game named 'Earthrise' as part of 'Zero Emissions by 2099'. I am super excited to be able to now work out a long term program with the wonderful supportive team of MaMA. 
Who do you follow on socials, and why? 
I follow a big variety of accounts, some independent game makers like @villecallio who created the anti-capitalist game 'Cruelty Squad'. Another account I love is @mystic_taxi, as they feature the sickest fantasy/computer game art, character designs and stills. @ladydangfua is a trans-rights activist building really amazing webgames. As a member of a artist space in Rottedam, I try to stay in touch with local other studios and collectives, like @soupstantial @extrapractice @drift12_rotterdam and Varia/XPUB (via email newsletter). Curatorial accounts like @solo___show are also super good.
To what degree does your artistry/curatorship influence your online identity and/or everyday life? 
My artistic practice revolves around the clash of real and fictional narratives in shared spaces, so sometimes as I move through the city, I try to challenge my perception of it. If there's a locked door in a metro tunnel, try to imagine whats behind it. If there's a strange room with flickering light in an office building, try to imagine it as the gloomy scenery of an mysterious anomaly. How can public space be used as a vessel for storytelling? Recently I have been focussing more on the devices and applied technology of the smart city vision, and how it can affect our sense of automomy and freedom moving through public space. So as I move through the city I try to look closely at the devices in place and how they are set up. Event production is a big part of my practice, and I love visiting exhibitions and experimental events to grow my network of super talented artists.
What's your projection of what art curation looks like in 50 years of time? 
I find this question hard to answer, because there are bigger factors that concern me on an environmental and political level. Of course, exhibitons have the power to address these issues and make space for discussion. All I can hope for is that art curation becomes more intergrated into society at large and less of a self-contained sphere as I experience it currently. 
What do you hope to get out of this trajectory?
This trajectory allows me to work out ideas I have carried for a long time but never had the space to fully develop. MaMA gives me the space and resources to build a long term exhibition, which is something I have never gotten to do before. 
As my work is mostly location-specific, having the time to integrate the work and storyline into its surrounding is always challenging within the framework of shorter events and festivals. This time around I have the time and space to collaborate with artists and programmers months in advance in building an installation and game that works well with the space and context. This is really exciting to me, especially because time allows for everyone involved to grow into the project and also get insight and inspiration from each others work processes.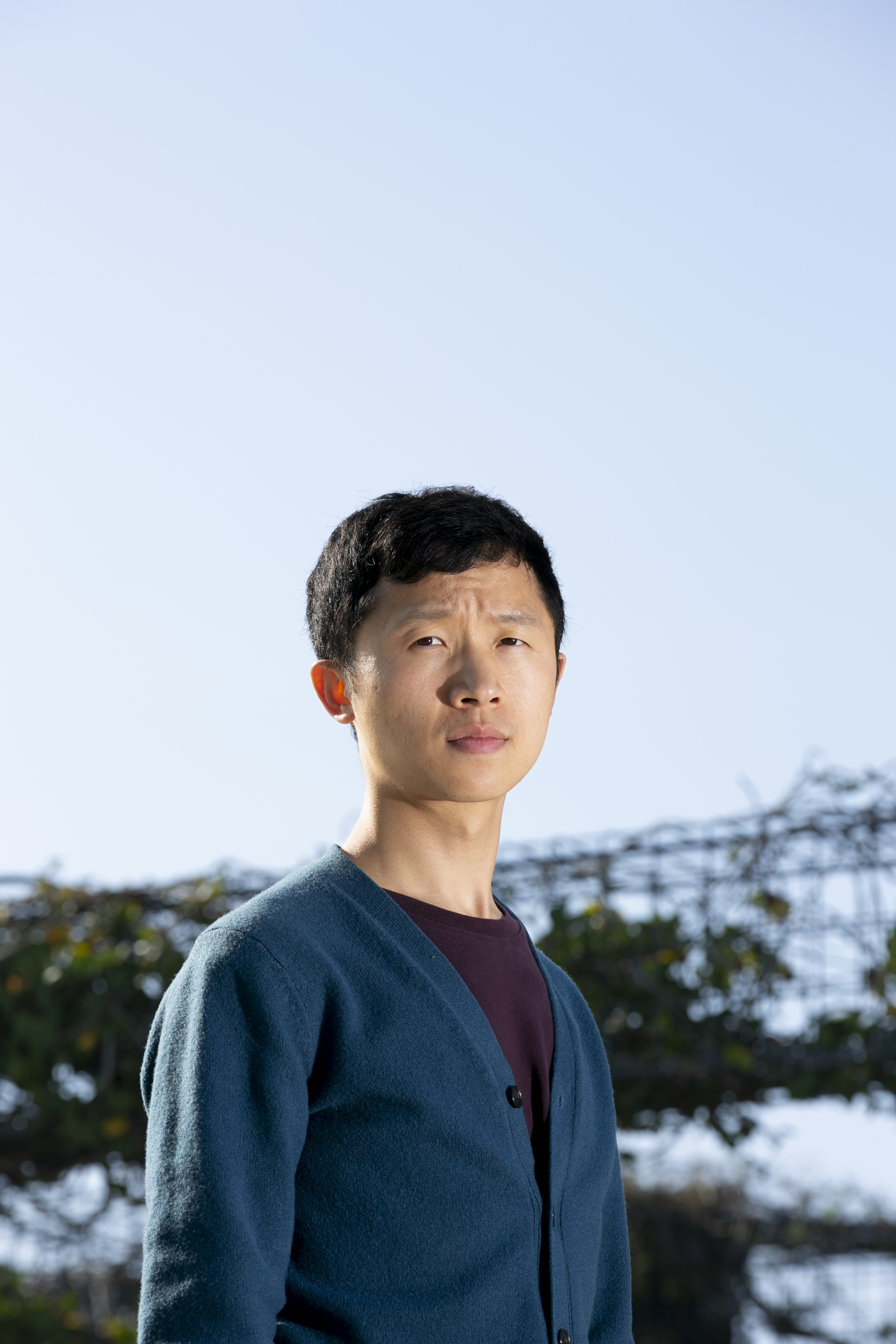 Jinxiao Zhou
Describe your connection with MaMA in terms of Facebook values: are you acquaintances, friends, close friends, or family – and why?
In the realm of social media, I would consider my relationship with MaMA to be more akin to that of a close friend. I started following MaMA approximately three years ago, and since then, I eagerly anticipate their posts about new events and exhibitions. The topics and questions they present are always inspiring to me, and I often feel a strong connection with their content. For instance, discussions on subjects like home, healing, touching, and the challenges faced by artists in the Netherlands resonate deeply with me.
Whom do you follow on social media, and why?
I choose to follow individuals and platforms that share inspiring content while also demonstrating a sense of ethical responsibility towards society. For example, I follow historian Yuval Noah Harari and TED TALK due to the insightful knowledge they provide. I also follow cultural institutes, particularly those based in the Netherlands, as it allows me to engage in discussions surrounding social issues and discourse within the cultural sector. Moreover, it provides me with an opportunity to reflect on how I can position my own artistic practice within the Dutch context.
To what extent does your artistry/curatorship influence your online identity and/or everyday life?
My artistic practice and research exert a significant influence on my daily life. I often employ my artistic research to seek answers to pressing personal questions, making it an integral part of my routine.
What do you envision art curation to be like in 50 years' time?
In the future, I hope art curation becomes more democratic, inclusive, and compassionate. Rather than catering solely to the wealthy elite, I aspire for a shift in power, where average citizens have greater influence in determining artistic manifestos and discussions. I also desire art curation to offer audiences more avenues for spiritual engagement. Additionally, I hope that art curation becomes more intersectional and diverse, facilitating dialogue and communication among various ideologies and social classes.
What are your aspirations for your own trajectory?
Through this trajectory, I hope to forge meaningful connections and cultivate qualities of patience and curiosity towards people and the world at large. I also strive to discover my position within my artistic practice and the cultural sector of the Netherlands, where I can both contribute to the field and feel empowered in doing so.
We invite and select new talents to be our program makers every year. Our 2024 team is already set, but if you're interested in joining this trajectory and want to hop on board, maybe for 2025, just keep an eye on our socials for open calls.
Maria Mombers (1998) is a visual artist, designer and teacher with a fascination for pop- and internet-culture. With an interest in the social aspects of the online domain, she searches digital environments for content that she thinks would feel at home in a contemporary art museum. She finds this as funny as it is alienating and at times bizarre. How do we deal with the possibilities of new technology? Within what virtual environments do we meet and why do we find those precise places interesting? Not the technology itself, but our relationship to these new developments, are central to her work.
Louisa Teichmann (Heidelberg, 1995) is a Rotterdam-based media artist working with themes related to gaming and the effect of new technologies on the player's perception of reality. Through her work, she analyzes gameplay methods and merges them into real-life settings, giving rise to scenarios where the viewer becomes the protagonist of an interactive fictional narrative. Louisa has recently completed her master's degree in Experimental Publishing at Piet Zwart Instituut.
Jinxiao Zhou (b. 1990, Sichuan, China) is an artist and educator. He holds a BA in Movie and Animation from the Sichuan Fine Arts Institute, China and an MFA from HKU University of the Arts. Jinxiao's research explores the expanded definitions of "love", "self" and "belonging" in art, philosophy,psychology, and politics. His diverse practices include performance, lecture performance,spatial practice/scenography, writing, and painting. He examines the connection between performance and self-love in a detached era.
Related