Role-playing Game: Eixogen
*These events are in English*
*Please let us know if you would like to sign up or receive more information by sending an email to info@eixo.codes. *
As part of the current exhibition program, "Modding the Mirror World," at MaMA Rotterdam, we are inviting enthusiastic participants who are eager to join us in an alternate reality role-playing game called Eixogen.
Over the span of six weeks, a story will unfold, and you'll craft your alter ego within a science-fiction scenario set against the backdrop of Rotterdam. It is an experiment in collectively exploring and imagining the city of the future in the context of emerging smart city technology, which Rotterdam aims to embrace starting in 2025.
About the game:
Eixo.codes is a simulation of a city travel app typically employed for analyzing and organizing a city's residents' movements inside smart cities. In our fictional scenario, we aim to repurpose these often consumption-oriented apps to facilitate a city exploration experience that shifts from a focus on efficiency, profit, and goal-oriented behavior to one centered around randomness, wonder, and mindfulness. This approach allows us to generate data about citizens based on their emotions, dreams, and personal desires.
The game will run over a span of six weeks, from October 1, 2023, to November 12, 2023, in two different layers: virtually and physically. There is the interface of the platform, accessible through the browser (smart city travel app), and there is the urban space of the city of Rotterdam, which will serve as the physical playground. In addition, it is a role-play, which means you will play as a fictional character. The game includes everyday life prompts to break out of your reality tunnel, riddles, and geocaches to solve in the urban space, and four optional collective storytelling events where players can meet in character and discuss their experiences and the themes offered in the game. During these sessions, you'll have the opportunity to portray your character and collectively shape the ongoing storyline.
The session dates are as follows:
October 1st @ Coolhavenstraat
October 15th @ .zip Pijnackerstraat 75
October 29th @ Rib Art Space
November 9th @ Nieuwe Instituut -1
All sessions will run from 19:00 to 22:00* (except the last one tba) and will be held in Rotterdam.
Are you interested in embarking on this adventure? Registration for the game opens on Wednesday, September 20th! Spots are limited! To sign up, you can either visit the "Modding the Mirror World" exhibition to receive your character sheet or sign up for the first session and arrive half an hour earlier to create your character.
To participate in the role-play sessions, you will need to RSVP by sending an email to info@eixo.codes.
This game is designed and executed by Louisa Teichmann, Sophie Allerding and vo ezn, and is part of the "Modding the Mirror World" exhibition at MaMA, curated and organized by Louisa Teichmann. The exhibtion in the showroom features the work of Amos Peled, Lawrence McGuire, vo ezn and Werner van der Zwan.
We are excited to play with you!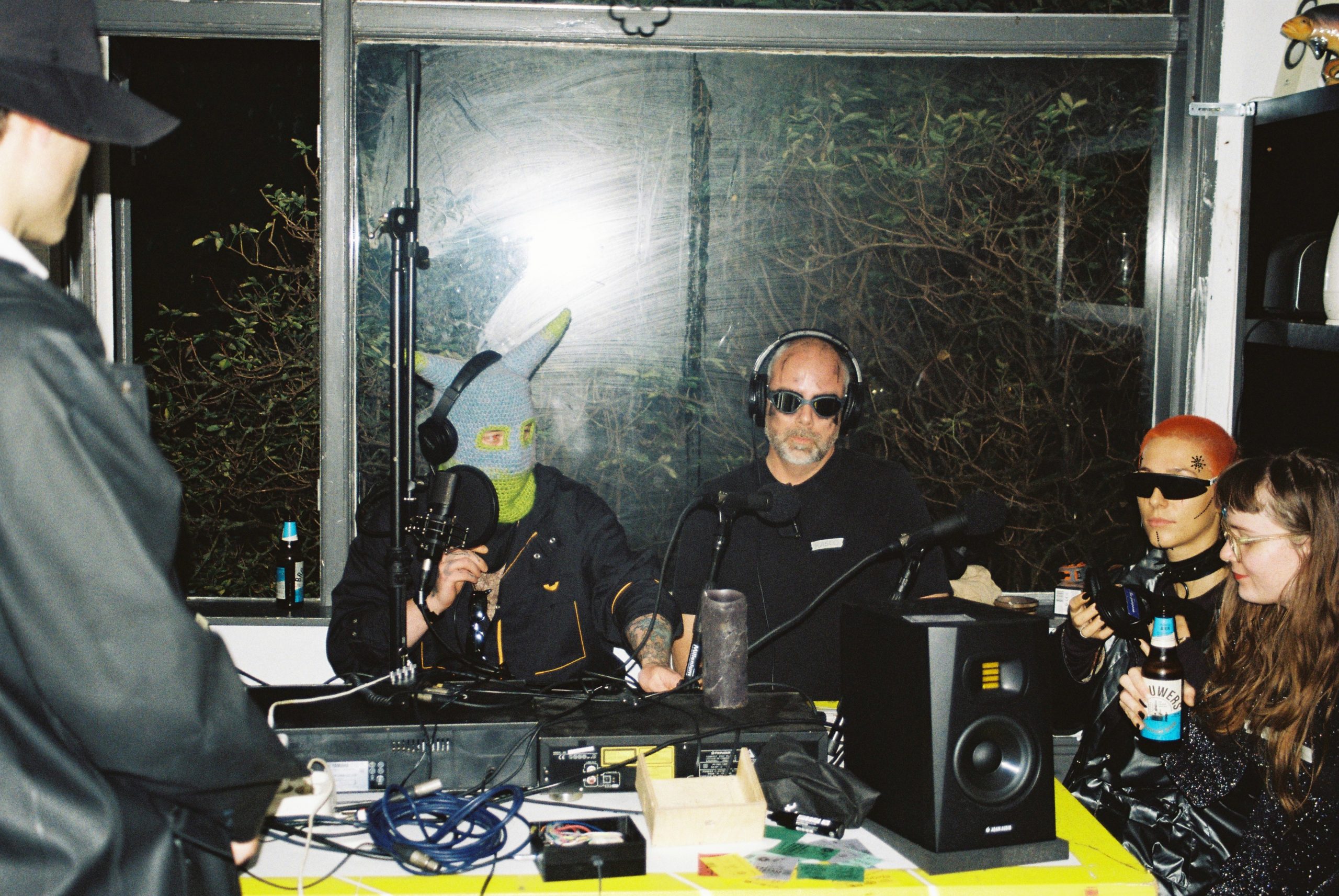 Over IRL
Ons leven wordt gedomineerd door de zelfgeproduceerde werkelijkheden die we tegenkomen op het internet en social media. Deze spanning tussen feit en fictie raakt de kern van het leidmotief IN REAL LIFE. De enige manier om aan de post-truth te ontsnappen is elkaar in het echt (IN REAL LIFE) te ontmoeten. Dat doen we onder meer in de vorm van lezingen, masterclasses, workshops, excursies en feesten die uiting geven aan de ideeën achter HOME | IN REAL LIFE | NETWORKS.
Related